By Pnoble805 at the English language Wikipedia, CC BY-SA 3.0, https://commons.wikimedia.org/w/index.php?curid=2358890
There is no shortage of places to go, things to see, and ways to explore in Erie, Pennsylvania, making it one of the best destinations around for a weekend trip. Plus, it is just a short drive away from our new

Toyota

dealership,

Shults Toyota

, in

Bradford

,

PA

!
So, if you're planning a trip to Erie, or just want to escape to a bigger city for a few hours, here's a list of our favorite Erie attractions:


Waldameer Park & Water World
Combining both an amusement park and a water park - this is a must-stop location for any family who loves adventure. Whether you prefer roller coasters or the Endless River, there is sure to be something for you. The Waldameer Park and Water World started out as a popular picnic spot in the 1880s and has developed into the all-day, Erie PA water world and
amusement park
you can visit today. Just don't forget to wear sunscreen and stay hydrated.


Erie Zoo
For animal lovers, there is the Erie Zoo, which is a surprisingly large zoo for a smaller city. The Erie Zoo has been specifically cited as one of the best zoos for children, and it's an excellent place to host your child's next birthday party. 


Asbury Woods
If you are more of a nature enthusiast, then you should check out
Asbury Woods
, where there are all sorts of camps and events happening throughout the year. Not to mention the 4.5 miles of trails. With everything from wine festivals, honey festivals, Nordic walking groups, maple festivals, and haunted hayrides, there's a little something for everyone. Be sure to check out what is available ahead of time and register online. 


Warner Theater
Lastly, no trip to Erie would be complete without catching a show at the Warner Theater, which hosts Broadway shows, kids events, ballets, and more. This Erie, PA theater was opened in 1931 and the building itself shows off some of the Erie's history. For ticket info and a list of what's coming up at the Warner Theater, head to their website and see if you're lucky enough to grab tickets to the hottest show in town. 
Wherever you go, be sure that your vehicle is in excellent shape before your road trip begins, by visiting one of our many service centers. Or, of course, to start out with a whole new car entirely - visit us anytime at Shults Toyota, where our enormous
selection of vehicles
is sure to have your next car.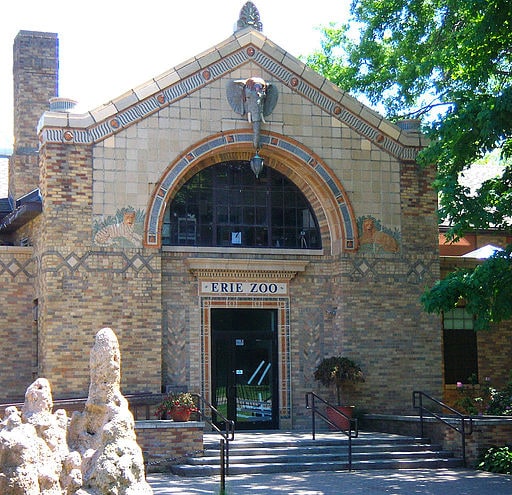 By Pat Noble - Own work by the original uploader, CC BY-SA 3.0, https://commons.wikimedia.org/w/index.php?curid=33420013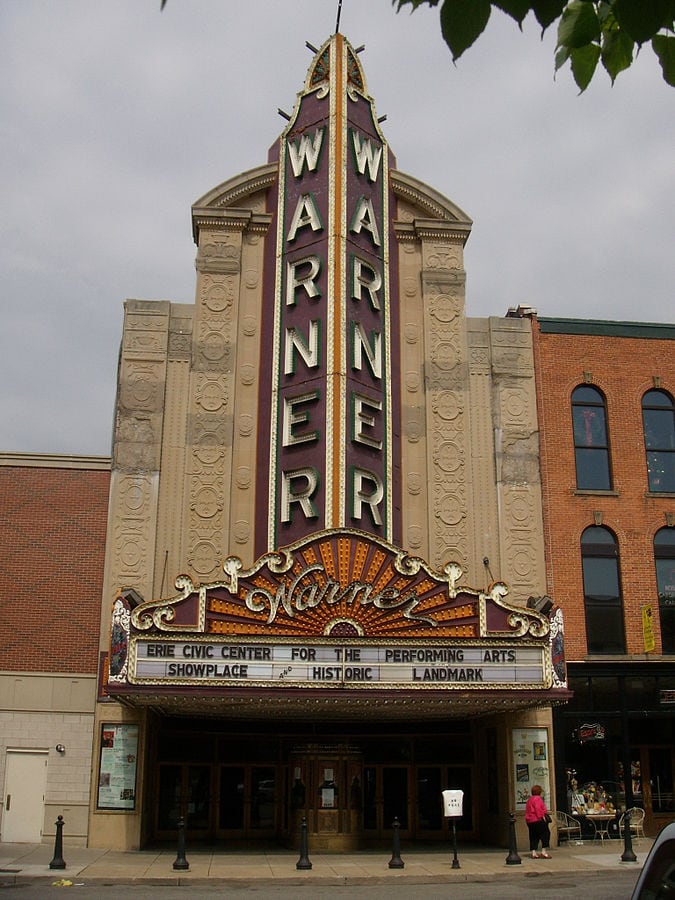 By Pnoble805 at the English language Wikipedia, CC BY-SA 3.0, https://commons.wikimedia.org/w/index.php?curid=15481933